How To Help
If you have any information about Brookelyn's case, please call the Kentucky State Police at (859) 623-2404, or visit the Facebook page Missing: Brookelyn Farthing.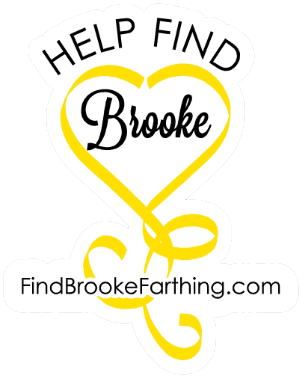 Vehicle Decals:
Available at Miller's Berea Tire and Auto Care, Miller's Tire and Auto Care on Big Hill, Miller's Tire Too on the Robert Martin Bypass and Neon Boots on North Keeneland Drive – $5.00, all money going toward the reward fund at Peoples Bank.
Reward Information:
$14,000 Reward for Brookelyn Farthing
$14,000 Reward offered for information leading to the return of Brookelyn Farthing or capture and conviction of those responsible for her disappearance. If multiple persons provide information deemed credible, then the reward shall be divided among them.